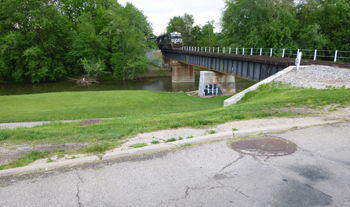 City of Muncie, Indiana
As part of an ongoing process to maintain FEMA certification of the White River Flood Control Levee, the Muncie Sanitary District (MSD) is rehabilitating multiple sewers along the levee route.
All News
Recent News
Wessler is proud to announce - and congratulate! - our own Josh Hood, E.I., who just received his Master's of Science in Construction Management at Louisiana State University (LSU)!

Josh works out of our Evansville office, and received his Bachelor's of Science in Civil Engineering at the University of Evansville in 2015.

Josh serves a vital role as an Engineer on a variety of projects, including stormwater, sanitary sewers, drinking water, surveying, and construction services, as well as permitting, modeling, and field services. He worked as a summer intern with Wessler from 2012 to 2014, before joining fulltime in May 2015.




Wessler is excited to announce another key addition to the team! Jay Thorne, P.E., has come on board and joins us as a Senior Project Manager. Jay is a Purdue University graduate and has 19 years of experience in the industry, working mostly with wastewater and stormwater projects.

We asked him some questions so that we all can get to know him better. Welcome to Wessler, Jay!

What attracted you to the civil engineering industry?

It was wanting to know how things worked – taking things apart, putting them back together and figuring how they worked in conjunction with other things. As it became more apparent that civil engineering was a stepping stone into an industry where you could do a thousand different things, it became more intriguing to me.

What do you enjoy doing in your spare time?

Following our two kids around – travel softball and basketball. I'm a big music fan. I used to teach music and play percussion and drums semi-professionally. I love seeing live music performances.

What are some things you are passionate about?

I am big on engineering education. I've gone out to schools and have done it for 20+ years now through ACEC and doing stuff on my own. I came from a small town where there weren't any S.T.E.M. classes. Someone came and spoke at my school one time and that really made an impact on me. I love going in, engaging with kids, and letting them know and learn about the civil engineering pathway.

What are some things that you haven't done, that you want to do?

I still want to skydive! I've been bungee jumping a few times and have jumped off the Stratosphere in Las Vegas – it's a free fall descent at 885 feet - but I haven't been able to skydive yet. I love traveling anywhere and everywhere! I'm the kind of person that will blindly throw a dart on a map and just go wherever it lands. We are trying to plan a trip for next summer to go out West- maybe visit Yellowstone, the Grand Canyon, and go to the reservations where they have the glass-bottom bridges and walk across those.
Client Comments:

"
Our experience with Wessler is always
positive. They treat you as a friend, and
they're as good as their word."
-City of Frankfort, Indiana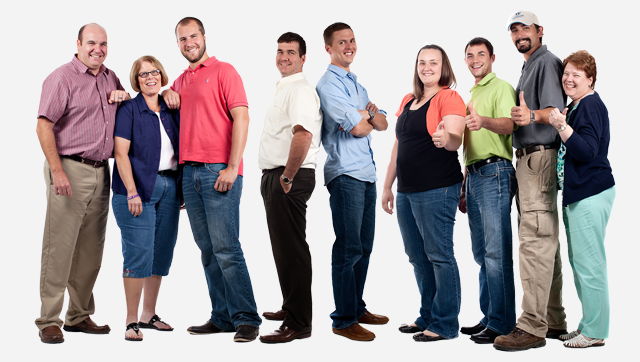 Progress
We are dedicated to bringing our clients' vision to life with each and every project.
All News
Recent News
Wessler is proud to announce Bridget Philpott, E.I., as the July Employee of the Month! Bridget joined Wessler in 2016 and serves as an engineer in the Indianapolis office. She works in the areas of designing and evaluating wastewater treatment facilities and sewer and sanitary collection systems. She is also an expert on where and what to do in Europe! We had her answer some questions so that we can get to know her better.

What are your roles and responsibilities at Wessler?

My roles and responsibilities as an Engineer in the Wastewater Group include assisting in the design of wastewater treatment plants and collection systems, performing preliminary studies and providing construction administration services.

What does the "Wessler Way" mean to you?

To me the "Wessler Way" means understanding each client's unique needs and doing everything you can to provide them with the highest quality work.

What are some of the most valuable lessons you have learned?

Since starting at Wessler I feel like I have learned something new every day. One of the most important being that there is always more than one way to do something and to make sure you think of the end user when deciding between alternatives. The choices you make when designing their system will affect them for years to come.

Outside of work, what are some of your favorite hobbies?

I enjoy baking, hiking, traveling and playing lacrosse. I also love to read and joined a book club at the beginning of this year to make sure I actually take the time to do it. If anyone has any book suggestions let me know, I'm always looking for my next book!

Rumor has it you have travelled to Europe – what are some of your favorite places? And where do you plan to travel to next and why?

I'm lucky enough to have travelled to Europe four times, with the most recent trip being when I went to Spain earlier this year. It's hard to pick a favorite but Santorini, Greece is the most beautiful place I have ever visited and Prague, Czech Republic is the most unique! I've always wanted to see the northern lights, so for my next international trip I am planning on going to the few of the Nordic countries.

What are some must-do activities when visiting the Chicago area?

Growing up in the suburbs of Chicago I was often able to go downtown and explore all that Chicago has to offer. As some of you already know, I could go on for days about things to do and particularly what to eat while in Chicago, but here are a few of favorites:

Hoosier Mama Pie Company (try the Fat Elvis Pie)

And of course, going to a baseball game for Chicago's best team…the White Sox!

We are proud to announce Brian Sahm, Project Engineer I, as our April Employee of the Month!

Brian interned with Wessler in 2013, before being hired on full time the following year to join our Electrical group. Brian employs his technical knowledge to plan, design, and bid sophisticated power systems and controls for low and medium voltage equipment, as well as standby power systems.

We had him answer some questions on his time at Wessler, as well as what he likes to do in his spare time.

I currently work in the electrical and I&C group for Wessler. My job is to provide a complete electrical system including power, standby power, controls and instrumentation to allow plant equipment to communicate.

What does the "Wessler Way" mean to you?

The Wessler Way to me means providing not only a complete and functioning project, but building relationships with clients. We are here to help not only in the design phase, but we want to make sure the client gets exactly what they need and that they feel comfortable working together to find a solution. Our clients are part of the Wessler family.

What are some of the most valuable lessons you have learned?

There is always another way. Like every discipline, there are multiple pathways to achieve a solution. It is imperative that everyone takes the time to hear alternative solutions because they can be extremely valuable for future designs. I also believe that you should learn something new every day. No matter your age, if you do not take something new from your job each day, then you are not bettering yourself as an engineer. Knowledge is the key to success.

Outside of work, what are some of your favorite hobbies?

I enjoy hunting, fishing, and scuba diving. Many times I may come back empty handed, but the escape from society and the relaxation that comes from sitting alone in the woods is second to none.

You own a landscaping company. Can you tell us a little bit about that?

I started "Sahmscapes" when I was 15 years old with just a push mower and some miscellaneous equipment. My hunting and fishing hobbies required financial backing, so each spring I would celebrate as the cash flow returned to go and buy the new gear. Slowly I began to grow the company and ended up hiring high school friends to help complete my larger landscaping projects. I had not intended for the company to become more than just some side income, but eventually I found myself landscaping every night after school and on the weekends. College came around and I would return home on the weekends during mowing season to complete my projects. The company I had intended to end when I went to college continued to grow and, to this day, Sahmscapes continues to help provide mowing and landscaping solutions on the south side of Indianapolis.

You are a certified rescue diver. How did this come about? Any interesting stories?

My father and Uncle picked up the hobby back in the day, so when I saw classes being offered while in college I jumped on the opportunity to learn. My girlfriend Karina also scuba dives, but she is a scuba instructor. When it came time that I could continue my training and move up to Rescue Diver, Karina and her mom certified me, along with the help of my uncle who acted as the victim I had to rescue. I do not recommend to anyone that you receive a rescue diver certification from your significant other or family member, as I was nearly the one that had to be saved by the time that course was complete.

If you could do anything or wish for something, what would it be?

I wish that my father's golf skills could have rubbed off on me. He was a runner-up in State in high school and conducted many of his business meetings on the course. Now that I have ventured into the business world I see that the golf course can be used as an excellent tool for productive meetings. My meetings usually run over, though, as I have trouble keeping the ball in the fairway. Maybe one day I will take up lessons and straighten out the stroke, but, until then, I will have to live with the fact that golf is not an inheritable genetic trait.