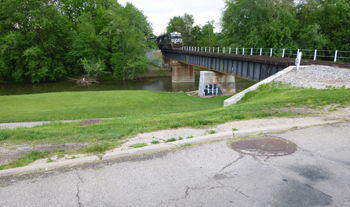 City of Muncie, Indiana
As part of an ongoing process to maintain FEMA certification of the White River Flood Control Levee, the Muncie Sanitary District (MSD) is rehabilitating multiple sewers along the levee route.
All News
Recent News
Wessler is honored and excited to announce the recipients of the company's highest honor - the annual President's Award.

The President's Award was established in 2000 by CEO Marty Wessler, P.E., for individuals who "went above and beyond" in their line of work.

For the first time in company history, the award was earned by two individuals who far exceeded expectations in both their work performance and dedication to the staff, company and clients.

Congratulations to Jay Thorne, P.E., and Stan Diamond, P.E., BCEE, on being Wessler's 2019 President's Award recipients!

Jay joined the Wessler team in April 2018 and currently serves as a senior project manager with more than 20 years of engineering experience across water, wastewater and stormwater.

"Even after countless hours of overtime at all times of the night on various projects, never once do I recall receiving a complaint from Jay," said Brent Siebenthal, P.E., president of Wessler Engineering. "Whenever I check in on him to see how he is doing, every time his response is "I'm great!'"

Stan has been a vital member of the Wessler team since 2010, serving as a senior project manager. He has brought to the table more than 40 years of experience in various areas of water infrastructure planning and design.

"Stan is a one-man engineering machine, ," Siebenthal said. "He has designed more infrastructure while being on a fast tracked schedule than I have ever seen in my career. His dedication to continuing to review a project's design during construction always led to quality improvements."

Please join us in congratulating Jay Thorne, P.E., and Stan Diamond, P.E., BCEE, on receiving their awards.

Wessler is thrilled and honored to announce the promotion of several employees across all departments. Please join us in congratulating them on a job well done and for their service to the company, as well as the communities they work with.


Amy Harvell, CHMM, RPC - promoted to Environmental Services Group Head

Benjamin Schroeder, P.E. - promoted to Project Engineer

Brian Price - promoted to Senior Project Manager

Bridget Philpott - promoted to Project Engineer II/ Assistant Project Manager

Eric Vance - promoted to Resident Project Representative IV

Jay Dial - promoted to Resident Project Representative IV

Jeff Nugent - promoted to Survey Manager

Jody Williams - promoted to Project Manager II

Joe Bartos, P.E. - promoted to Wastewater Collection Assistant Group Head

Jonathan Lee - promoted to Technician II

Monte Gardner - promoted to Construction Services Group Head


Rich Gregory - promoted to Field Services Technician III


Ron Nolan, R.L.S. - promoted to Professional Surveyor

Steve Bailey - promoted to Resident Project Representative IV
Client Comments:

"
Our experience with Wessler is always
positive. They treat you as a friend, and
they're as good as their word."
-City of Frankfort, Indiana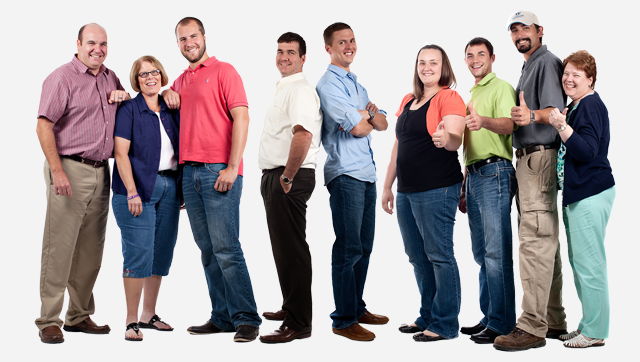 Progress
We are dedicated to bringing our clients' vision to life with each and every project.
All News
Recent News
Wessler is proud to announce Bridget Philpott, E.I., as the July Employee of the Month! Bridget joined Wessler in 2016 and serves as an engineer in the Indianapolis office. She works in the areas of designing and evaluating wastewater treatment facilities and sewer and sanitary collection systems. She is also an expert on where and what to do in Europe! We had her answer some questions so that we can get to know her better.

What are your roles and responsibilities at Wessler?

My roles and responsibilities as an Engineer in the Wastewater Group include assisting in the design of wastewater treatment plants and collection systems, performing preliminary studies and providing construction administration services.

What does the "Wessler Way" mean to you?

To me the "Wessler Way" means understanding each client's unique needs and doing everything you can to provide them with the highest quality work.

What are some of the most valuable lessons you have learned?

Since starting at Wessler I feel like I have learned something new every day. One of the most important being that there is always more than one way to do something and to make sure you think of the end user when deciding between alternatives. The choices you make when designing their system will affect them for years to come.

Outside of work, what are some of your favorite hobbies?

I enjoy baking, hiking, traveling and playing lacrosse. I also love to read and joined a book club at the beginning of this year to make sure I actually take the time to do it. If anyone has any book suggestions let me know, I'm always looking for my next book!

Rumor has it you have travelled to Europe – what are some of your favorite places? And where do you plan to travel to next and why?

I'm lucky enough to have travelled to Europe four times, with the most recent trip being when I went to Spain earlier this year. It's hard to pick a favorite but Santorini, Greece is the most beautiful place I have ever visited and Prague, Czech Republic is the most unique! I've always wanted to see the northern lights, so for my next international trip I am planning on going to the few of the Nordic countries.

What are some must-do activities when visiting the Chicago area?

Growing up in the suburbs of Chicago I was often able to go downtown and explore all that Chicago has to offer. As some of you already know, I could go on for days about things to do and particularly what to eat while in Chicago, but here are a few of favorites:

Hoosier Mama Pie Company (try the Fat Elvis Pie)

And of course, going to a baseball game for Chicago's best team…the White Sox!

Wessler is proud to announce Michelle Everetts as our March Employee of the Month. Congratulations, Michelle! And thank you for your hard work and dedication. Below, we asked Michelle some questions so that we all could get to know her better.

What are your roles and responsibilities at Wessler?

Officially, I'm a CAD Tech; but being in a satellite office, I get to help out in a lot of different ways. Everything from office supplies to proofreading memos. But my heart is in providing graphics, especially maps, every which way for every purpose. You need a map? I'm your girl.

What does the "Wessler Way" mean to you?

It means having an amazing team of people a phone call away that know way more than I do on a variety of topics. And, in turn, providing them with whatever support I can offer.

What are some of the most valuable lessons you have learned?

Still learning it: Take a breath. Use my filter.

Outside of work, what are some of your favorite hobbies?

I like crafting, I'm just not very good at finishing my projects. I have so many unfinished little projects around the house. The most looming one is a quilt I started about 5 years ago. In the summer I also like to play in the dirt. I'd say gardening, but I'm not that good at actually growing things. Once I regain some strength and stability, I want to start riding bikes again with my daughter and husband (we've got a great trail system in Fort Wayne).

You do a lot with Kiwanis...what is your favorite element of that?

It's a local and global group of people who are passionate about serving others. Being around that and doing my part to help just fills a void for me. To learn more about the Fort Wayne Kiwanis Club, click here. To learn about Kiwanis International, click here.

You lived in Russia? What was that like?

I was pretty young, right out of high school, and I was there for seven months. One of my biggest personal takeaways from the experience was related to communication: If two people honestly want to communicate, they will, regardless of language or other barriers. I had some fabulous conversations with new friends, each of us only knowing a few words of the others' language. I guess maybe that's why one of my biggest pet peeves is a failure to communicate.

What is one of your favorite stories about your daughter?

Oh, which one to pick?!?! She's our first and only child, and each day is a new story. We're constantly amazed at the things she learns when we don't know she's listening, and are, of course, convinced she's a genius, and going to be an artist AND an engineer of some kind. Right now she claims she's going to visit the moon, but she's not going to drive the spaceship, she's going to fix it.

Your husband is a professional musician, and you keep a radio going in the office - what style of music do you like? Do you play anything?

Yes, my husband teaches Music Technology and plays mainly percussion, but I left singing and playing behind about 20 years ago. While I played a variety of band instruments in school, the bassoon was my love. Moment of honesty: I still get choked up when I hear a good bassoon riff. So if anyone has one they'd like to donate, I promise I'd put it to good use. Regarding what I listen to? Mostly current pop and classic rock.

If you could add any piece of technology to your job, what would it be?

It just happened – my dreams came true. We have a full-size color plotter!